After recording about 120 electrocardiogram (ECG) tracings from your Alivecor iPhone case, the device will suddenly stop recording EKGs when the battery in the case cover runs low. Fortunately, replacing the battery is a very simple process.
First, assemble all of the items needed: (1) a new 3-volt model 2016 battery (I got mine from Walgreens), (2) a tiny Phillips screw driver (used to repair eye-glasses and often found in hardware stores), and (3) your Alivecor iPhone case as seen below (Excuse the DEMO sticker - I was a beta-tester for the iPhone 4S case):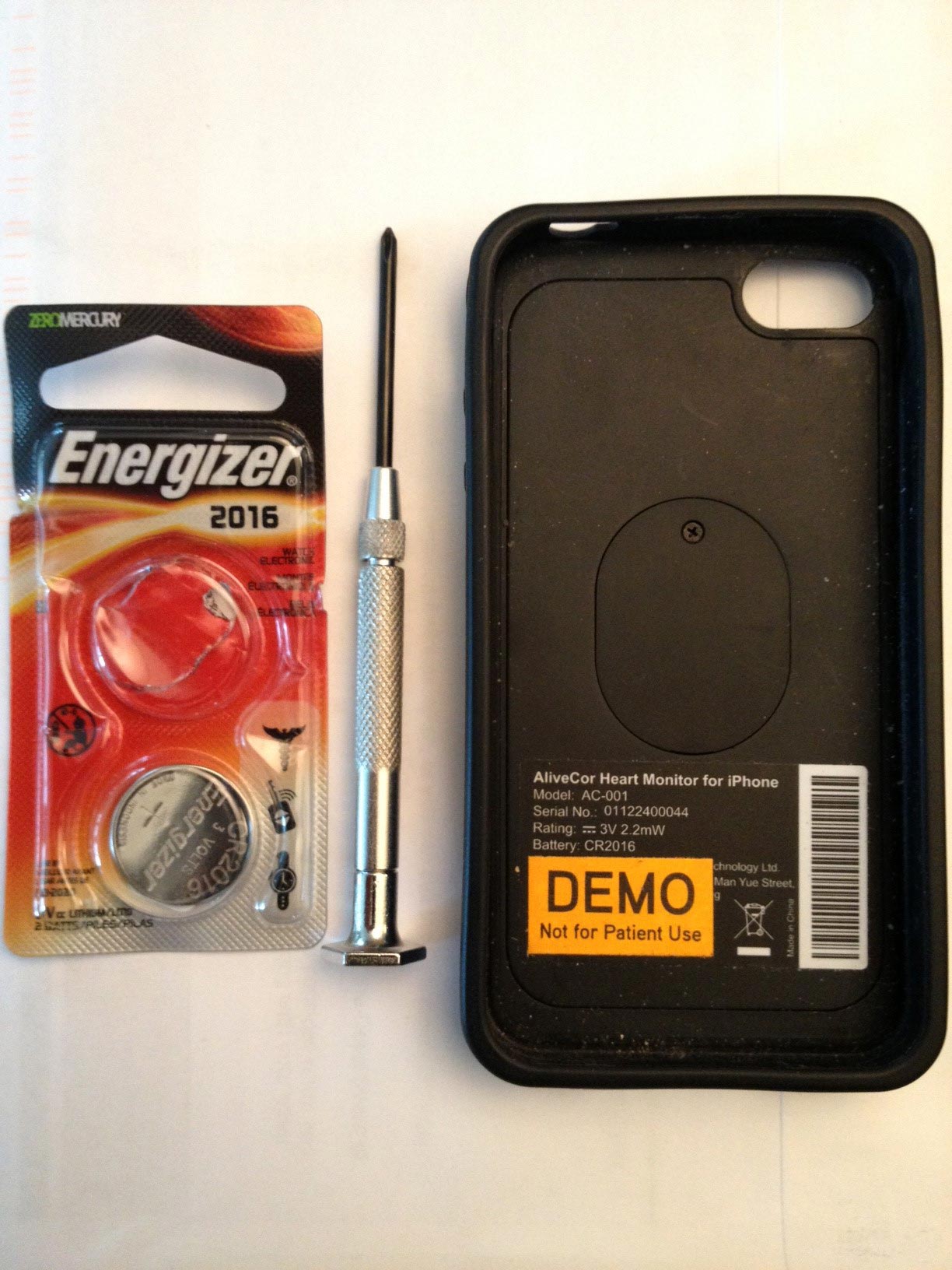 Click to enlarge
Next, unscrew the plate on the inner side of the iPhone case as shown:
This will reveal the old battery below the case cover. Set the cover aside using care not to lose the tiny screw that attached the cover to the case:
In the upper left corner of the battery holder is a small recess where the battery can be carefully pryed from the holder as shown:
Carefully remove the battery to reveal the contacts below it:
Take the new replacement battery and remove the adhesive backing on the battery before installing it back in the holder:
Be sure to place the replacement battery in the holder with the
writing side up
, using care to first place it beneath the metallic retaining clips in the lower right side of the battery holder:
Once seated back in the case, screw back on the cover:
Then just place the cover on your iPhone and you'll be good for another 100-130 ECG tracings or so!
-Wes