"Hey, Wes! I've been holding on to this EKG from a recent clinic visit with a patient of mine who presented with chest pain and thought it would make a cool EKG for your 'EKG Du Jour' series! I never could get a good tracing and I'm pretty sure my EKG machine works properly:"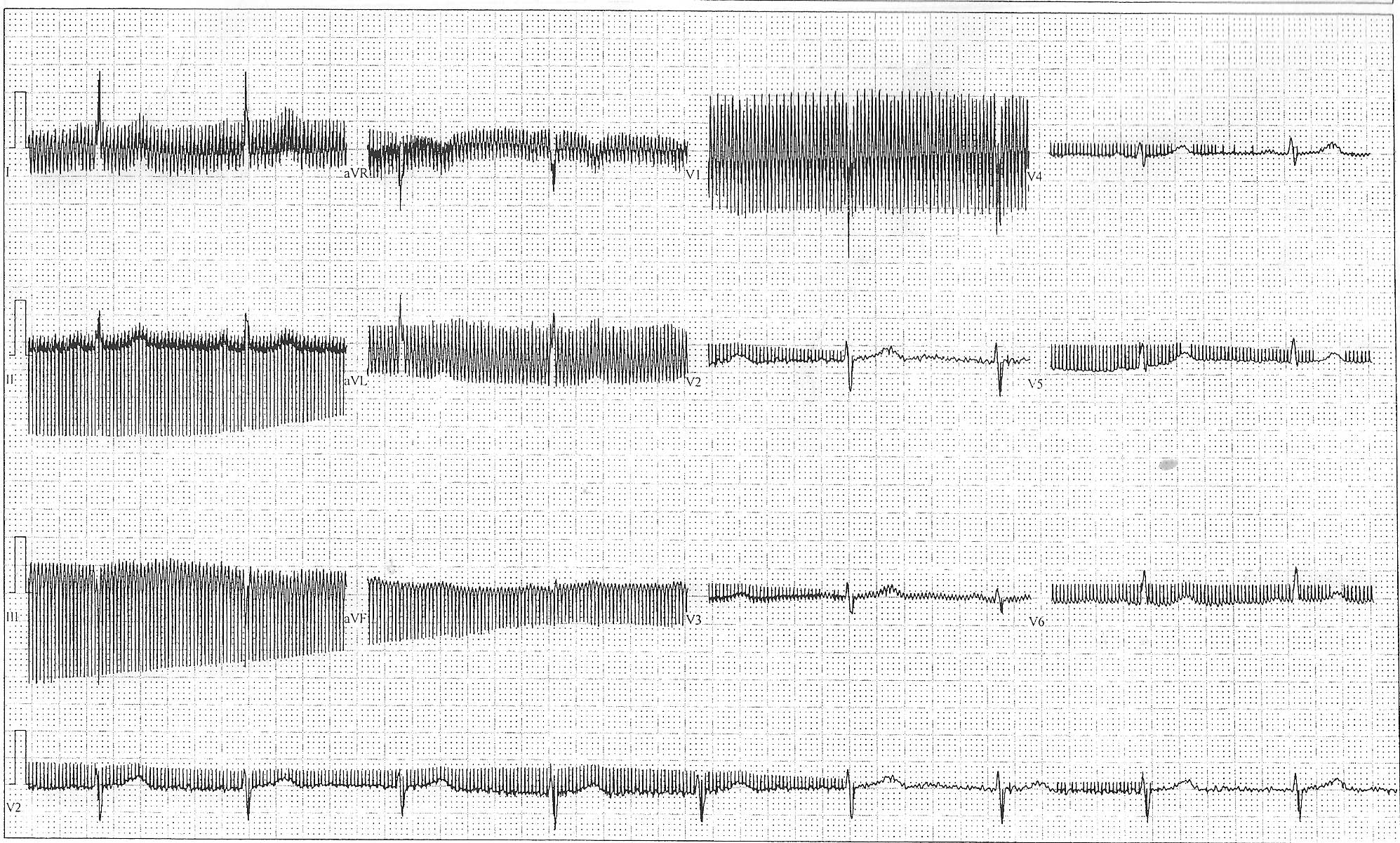 Click image to enlarge
For now, forget the chest pain. What's the patient's principle diagnosis?
(Trust me: you'll be seeing more of this.)
-Wes
h/t:
Gary Novak, MD
Clue #1: Still uncertain? A major hint to the answer is
here
, so look only if you must.
Clue #2: By the way, this is not the same diagnosis as
Happy's patient
.
Clue #3: Here's an
example
of why I think we'll be seeing plenty of this.