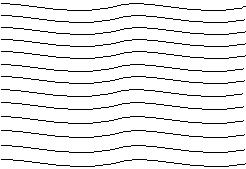 "Hello, Dr. Fisher?"

"Yes, this is Dr. Fisher"

"This is Sam Smart, pharmacist at Walgreens over in East Elsewhere."

"Yes, sir, how can I help you?"

"Well it's about that prescription you gave to Mr. Pacertoday for Norco."

"What about it?"

"Well, it's not printed on the right controlled drug presciption paper."

"But that's how we've been issuing prescriptions. I haven't seen any of that special printer paper with that squiggly-lined paper for months. I know we're 'sposed to use in that kind of paper, but it's never in the printer and there's no special printer for controlled drugs, so we just use regular paper. It has my signature, right?"

"Well, there's a signature, but I really can't tell if this is an authorized signature without the proper paper..."

"But you're talking to me, right?"

"Uh, yeah."

"And you called my office phone number, right?"

"Uh, yeah."

"So can you fill the prescription now that you've verified that I'm the one who wrote the prescription?"

"Well, I'm really not supposed... Well, I will this time. But in the future, make sure you use the right paper, okay?"
No, not okay.
Doctors, nurses, and secretaries do not have time to fill special paper in printers to write prescriptions for controlled drugs, yet this is what our fabulous regulators require in order to prevent Medicare fraud. Practically speaking, this isn't happening for the simple fact that it's impractical.
How about just allowing us to send our controlled drug script electronically, like all of the other prescriptions we send? Or maybe add an encoded PIN number?
Using fully implemented e-prescribing would likely have much less potential for fraud and abuse...
..unless, of course, our electronic medical record systems aren't as secure as the bureaucrats say they are.
-Wes
Reference: "Frequenty Asked Questions Concerning the Tamper-Resistant Prescription Law (Section 7002(b) of the U.S. Troop Readiness, Veterans' Care, Katrina Recovery, and Iraq Accountability Appropriations Act OF 2007), Center for Medicare and Medicaid Services.