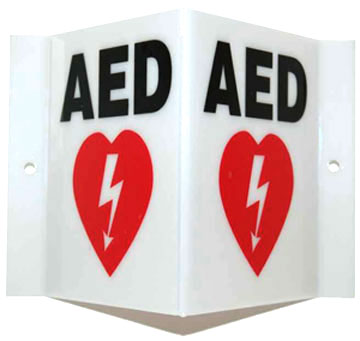 The American Heart Association, in conjunction with a $1 million dollar grant from the Medtronic Foundation,
thinks it can
, especially if schools can win a thousand bucks for their effort promoting the idea:
Through the Be the Beat campaign, the Medtronic Foundation is providing $1,000 grants for school staff to help fund CPR and AED training outreach programs within their school or community. The deadline for application is January 15, 2010. More information is available in the "Teachers and Administration" section of the Be the Beat Web site, BetheBeat.heart.org/schools.

BetheBeat.heart.org engages 12- to 15-year-olds to learn the basics of cardiopulmonary resuscitation (CPR) and how to use an automated external defibrillator (AED) through interactive games, videos and songs on the Web.
Sadly, the music selections that play at 100 beats/minute, (like "Stayin' Alive" and "Another One Bites the Dust") aren't available for download, but a
expanded list of songs
that play at that rate is included. Songs like U2's "I Still Haven't Found What I'm Looking For" or Simon and Garfunkle's "Cecilia" (yep, "
Celilia, you're breakin' my heart, I'm down on my knees, beggin' you please, to come home, to come home
!" made the list. This alone is sure to be a source of endless entertainment, though I'm not sure about the appropriateness of singing ABBA's "Dancin' Queen" during CPR...)
And while the games kids are expected to play on the website are right up there in challenge level with the first iteration of "
Pong
," the concept of getting a broader, younger demographic to even think thirty seconds about CPR and how to use an AED is a novel one.
-Wes