"Doctor, I've been taking my vitals signs and they've been very stable, but recently I've noted I just have no "get-up-and-go." I feel short of breath climbing stairs now. Any idea what might be going on? Here's what I've recorded:"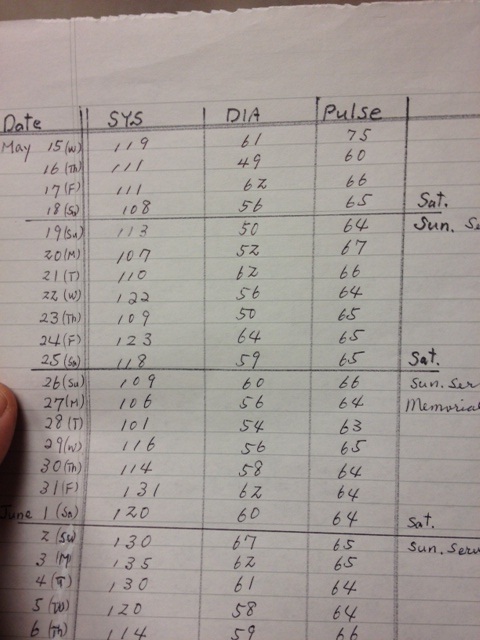 The patient's self-recorded vital signs
(Click to enlarge)
So, what's the diagnosis?
(Hint: remember who the patient came to see...)
-Wes