A 61 year old patient presented to your ER with chest pain, low blood pressure, and this EKG: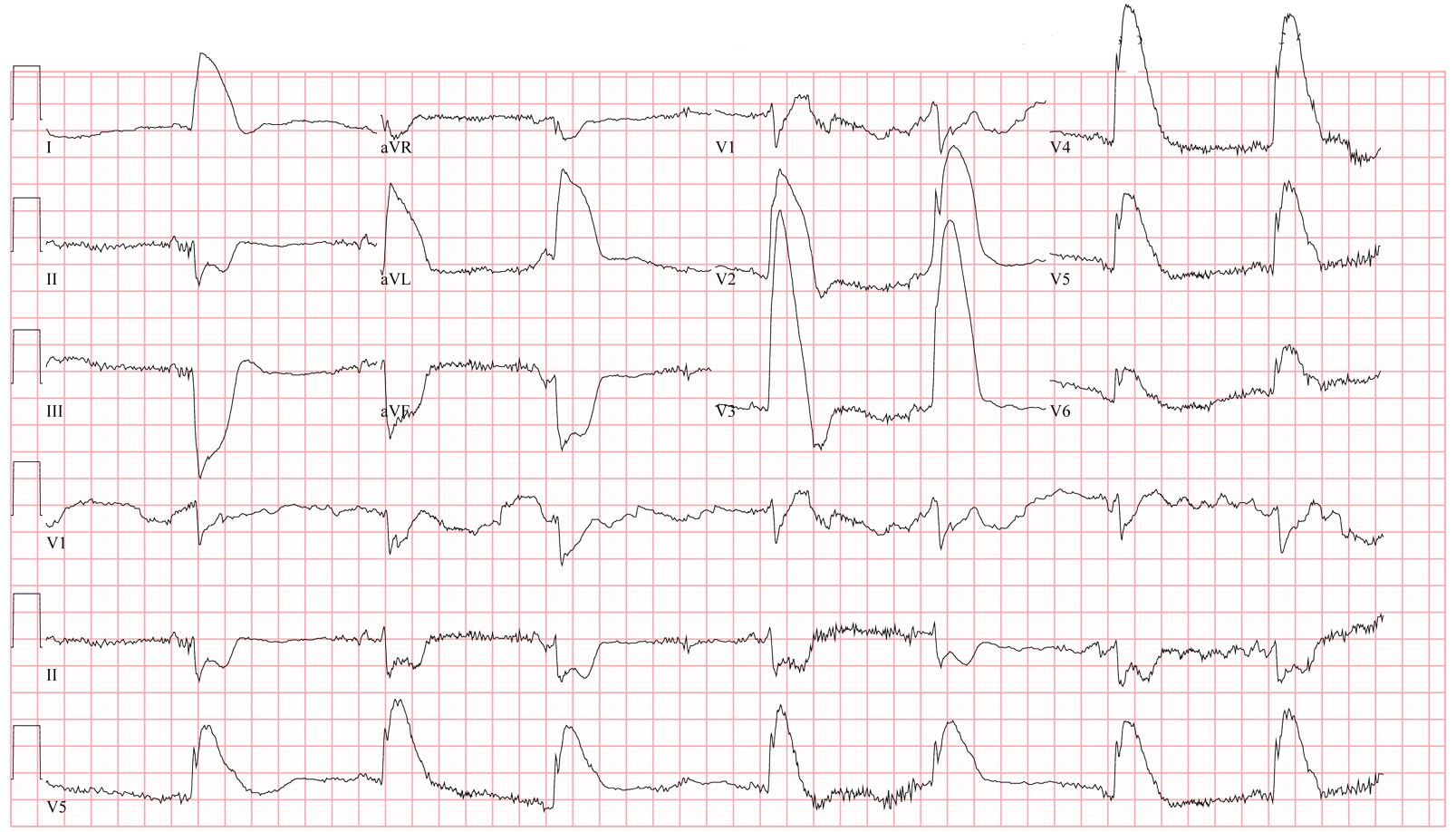 (Click image to enlarge)
Now before you leap to the answer at the link provided below, ask yourself:
(a) What is this?
(b) What could cause this?
(c) How would you manage it?
And when you've really thought about it,
click here for the answer
but be prepared to describe what you see and what you'd do next.
-Wes
P.S.: (Yeah, I'm giving the answer now because it's Friday)