The following is a case study intended for folks who look at defibrillator recordings. If you find it interesting, great. If you have no clue what is shown here, don't feel bad, just move on to another blog post. I just thought I'd put this up as an unknown for those interested in phenomena encountered in a busy device clinic.
It was a case seen in our clinic: a nice man in his 50's had received a single chamber ICD for recurrent ventricular tachycardia and ventricular fibrillation and called because he had received several shocks from this device. Interrogation of the device showed normal sensing, lead impedance and capture threshold. Interrogation of his device demonstrated multiple VT therapies and untreated events recorded by his device.
An example of several of the recorded interval plots (Event 202 and 203) as well has one example of the electrograms (and therapies delivered) recorded during episode 202 are shown below. 56 similar events were recorded since his last device interrogation, all with a similar pattern: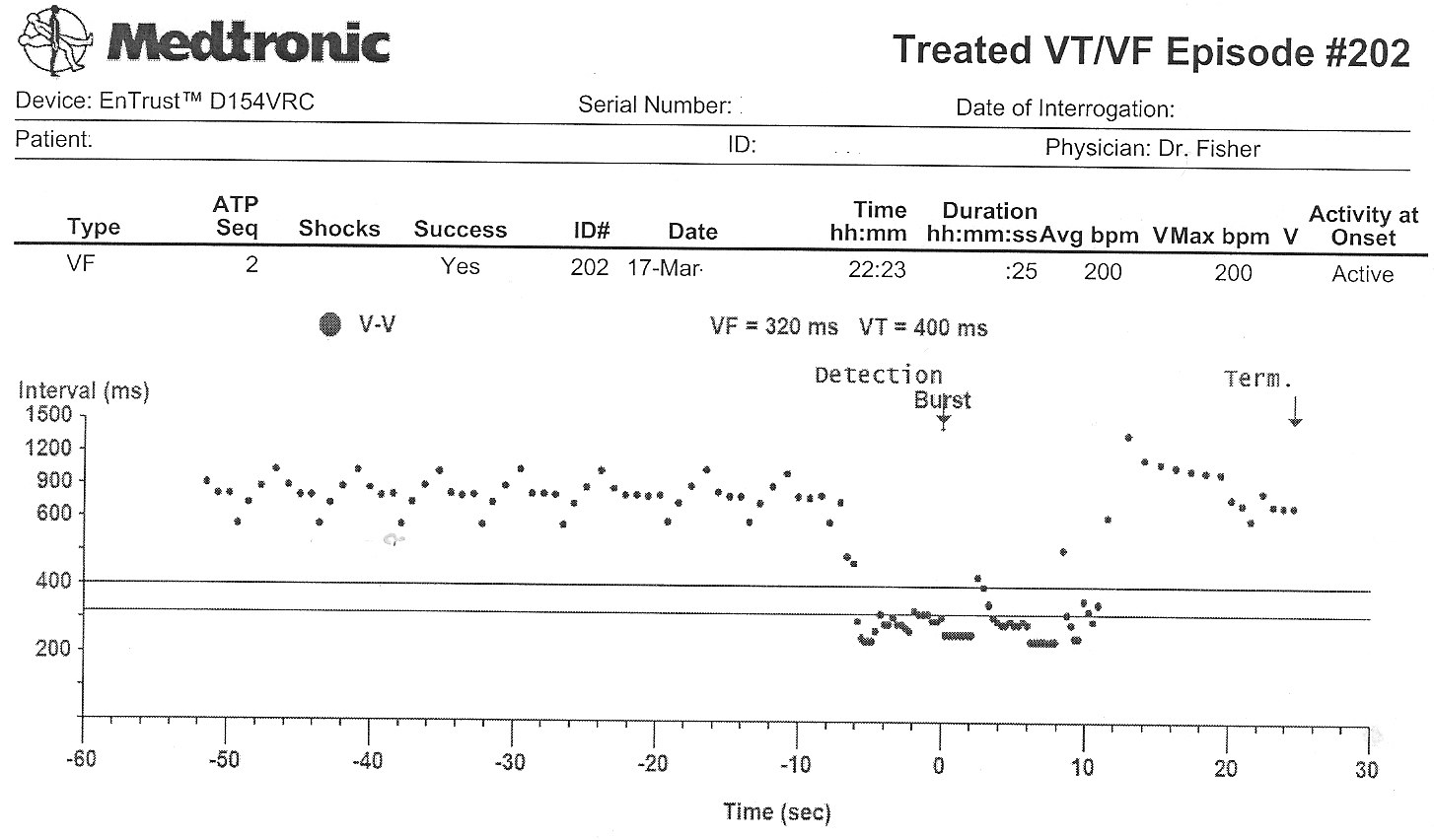 Episode 202 RR Interval Plot (Click to enlarge)
Event 203 RR Interval Plot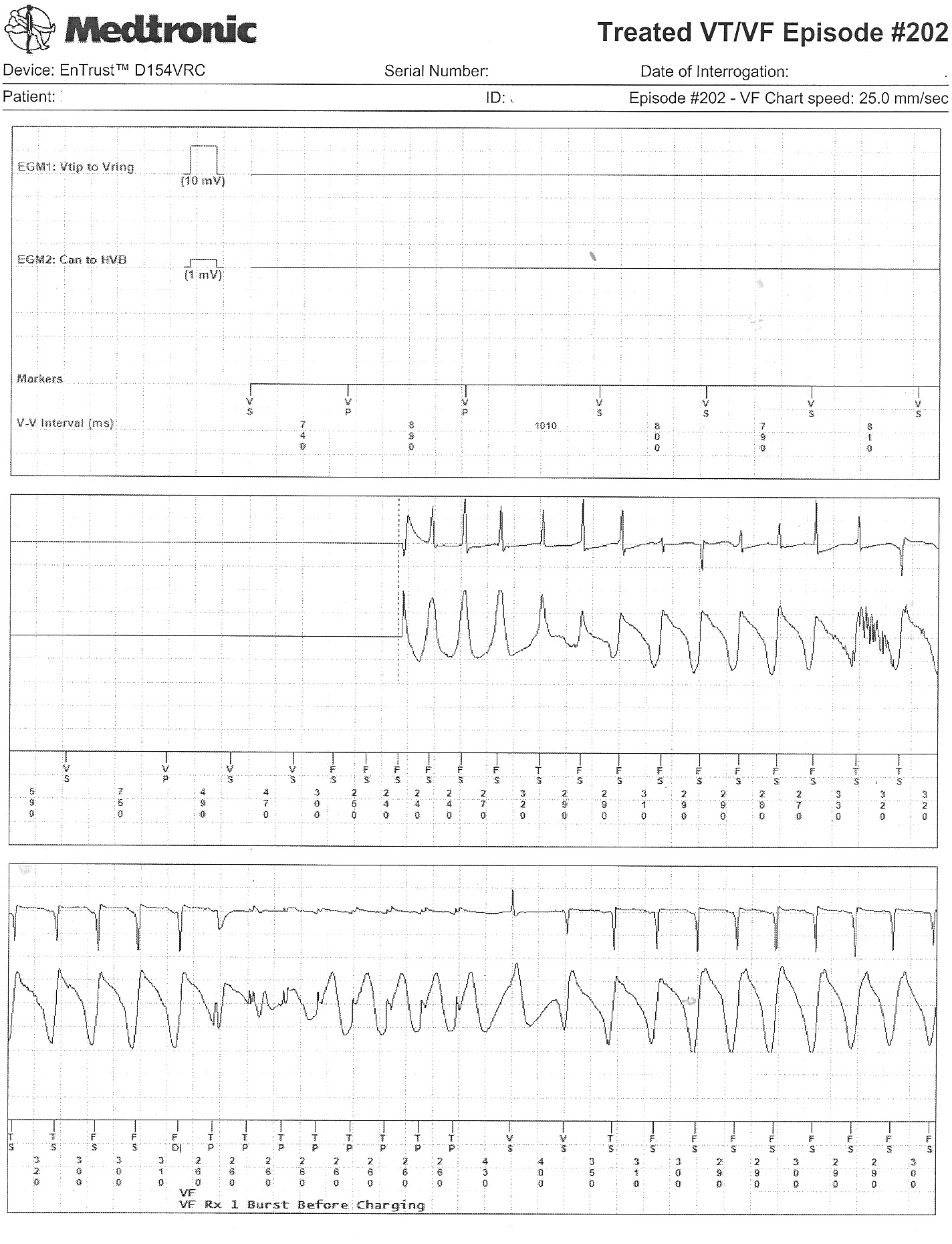 Event 202's Recorded Electrograms and Intervals (Click image to enlarge)

Any thoughts about why this man might be having VT?
-Wes